As far back as I can remember, California has always had a certain allure to it. No matter where you lived in the country, you were always well aware of the "California Dream". Posters of Volkswagen vans with surfboards on walls of children from Florida to Colorado, even next door in Washington. Speaking from the limited experience I have with Southern California, it is packed. Is it just the dream that keeps bringing people here? Or is it something more? 
From perfect weather to celebrities to manageable breathtaking hikes, California's dream is based on reality. For someone like myself, who doesn't enjoy the hustle and bustle of city life anymore, the chances of finding somewhere peaceful in this giant state seem slim to none. This article will be full of places you can go and find a blissful state of mind with a serene view.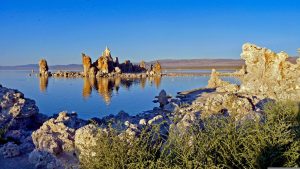 Mono Lake – Also known as mono basin and the gateway to Yosemite, situated in inland Northern California, this lake is truly a marvel. When I first found this lake, the shimmering water and salty crusts brought me to believe I was seeing a real life mirage. This giant lake has incredible history and is situated in a giant stretch of red sandy rock. The motels and camping in this area are not crowded and make for wonderful you-time. Don't forget to visit one of the numerous natural hot springs all around this area! If you want more city-life, it's only a couple hours away from Mammoth Lakes and Lake Tahoe.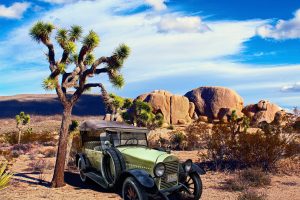 Joshua Tree – Situated in Southern California, its name precedes itself. Even if you can't picture a joshua tree, you've probably heard of the park. Actually named after the abundant joshua trees that you find there, this park is one of my favorites. The town has everything you might need, and the camping/lodging is as far out as you'd like. Visiting this park feels like you just landed your UFO on another planet.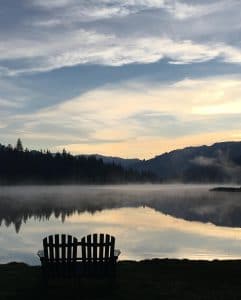 Hume, CA – Situated 50 miles outside of Fresno, this town is unbelievably cute. If you find yourself in this area of California, it's a great place to take an easy hike through some redwoods, or sit by a stunning lake and just get away for a while. With tons of camping and very well-kept lodging, I highly recommend exploring this part of the state.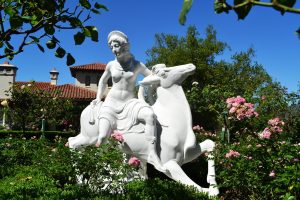 Solvang, CA – A nice Danish community, this town is situated north of Santa Barbara, in the Santa Ynez Valley. While not the quietest place on the list, it is a beautiful town and full of rich history. The picture above is from Hearst Castle, a lovely stop for your trip. Along with historical value, this town also includes many wineries for your pleasure and it isn't far from the coast.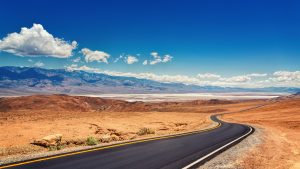 Owens Lake – Situated just past Death Valley (one of my favorite places in California) and just before Sequoia National Forest, this is a wonderful place to stop if you are driving cross country into the state. With abundant camping and a few towns to choose from for lodging and supplies, this lake is a wonderful spot to take it all in. Personally, I see deserts and coastlines when I think of California instead of redwoods and luscious lakes. Driving into the state through Death Valley is one of my favorite drives in the world, just you and the road. Be sure to get enough rest and water if you're making this trip! 
There are many, many more places in California to seek solitude, these are just a few. Feel free to send us an e-mail about your Californian journeys!