If you only have the energy to carve one pumpkin but want to decorate a few more for the front stoop, use the pumpkin seeds from one and let them be flower petals on another pumpkin, adding an acorn top to the center for these great looking additions to your home!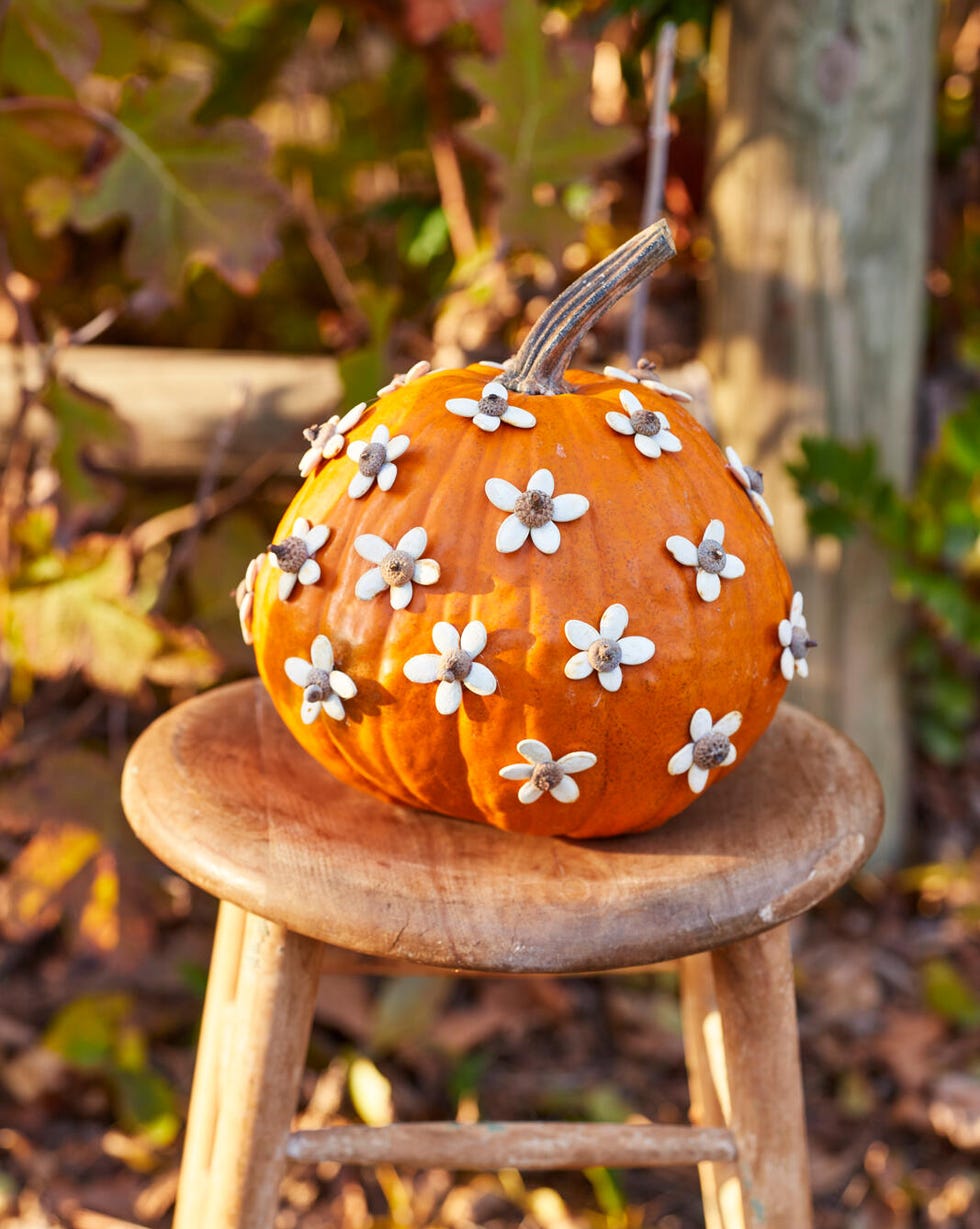 6
Pretty Floral Pattern Pumpkin
Artfully arrange cleaned and dried pumpkin seeds with an acorn top center on a classic orange pumpkin.
To make: Start by cutting small circles of craft paper (about a 1/2-inch diameter). Hot-glue the pointy ends of the seeds around each circle to create the petals, then cover the exposed center with a small acorn top. Use craft or hot-glue to attach the flowers to the pumpkin in a haphazard fashion.
https://www.countryliving.com/diy-crafts/how-to/g1024/do-it-yourself-halloween-decorations-1010/