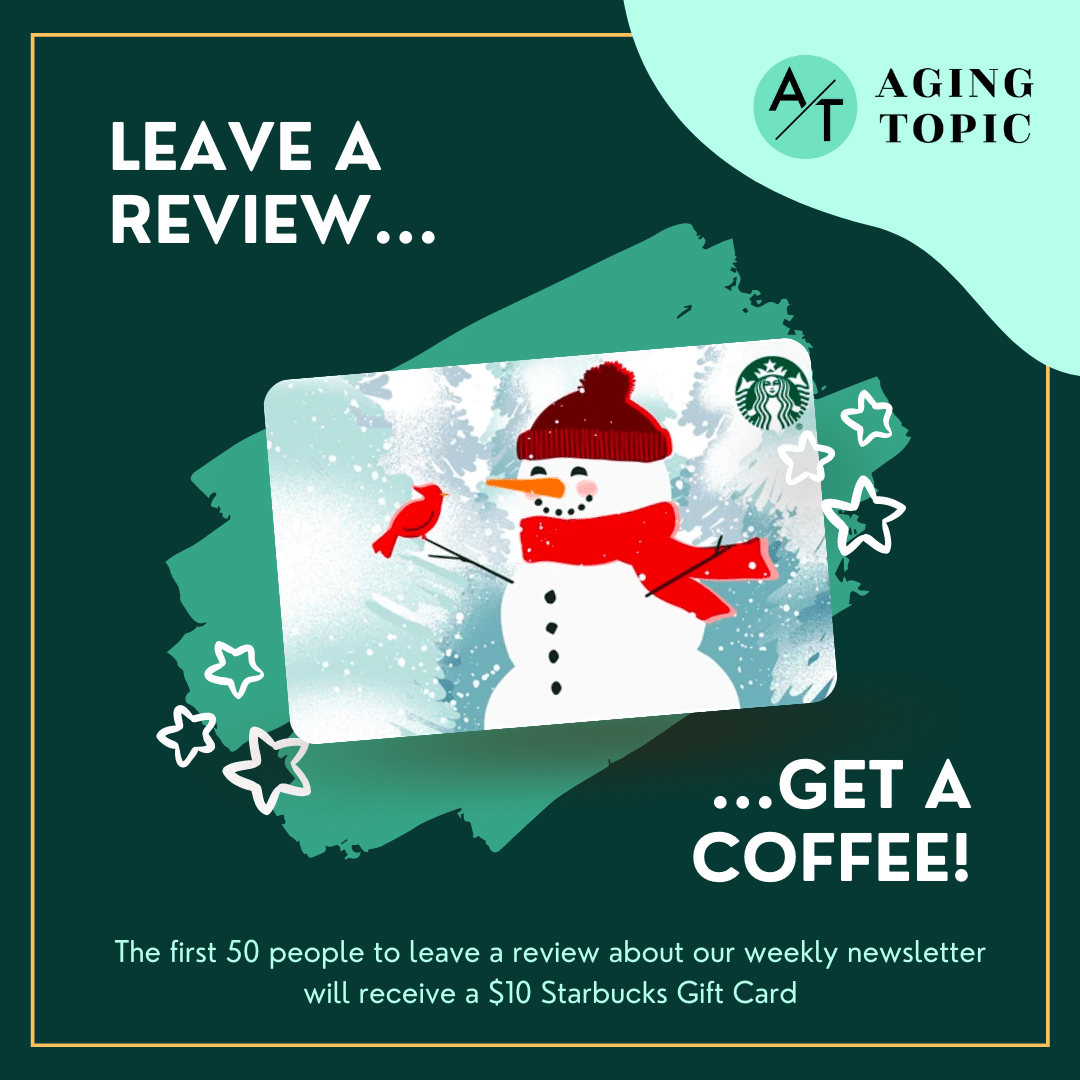 Many thanks for the great reviews so far! To clarify, the review needs to be about the AgingTopic website and what you like most about it. For those who emailed us reviews about Starbucks coffee, here's your chance to resubmit a review instead about AgingTopic.
We still have a few gift cards left to give out. All you have to do is write a quick review of our newsletter and you will receive your $10 digital gift card!
You will be emailed your gift card after you submit the form. Not a subscriber yet? Go ahead and subscribe to our weekly newsletter and let us know what you think!
---